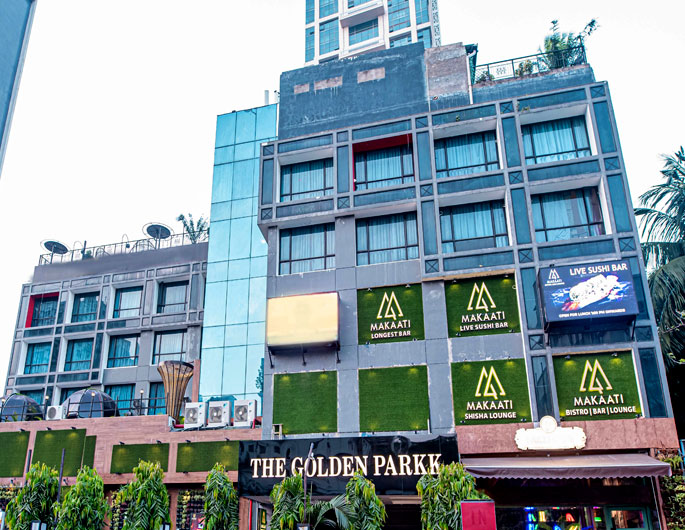 Welcome to the website of The Golden Parkk Hotel, one of the most prefered hotels in kolkata. Our guests keep telling us that we rank very high amongst all the hotels in kolkata. Hence, in order to value the faith instilled in us by our guests we strive our best to offer the best facilities at the most affordable prices.

The Golden Parkk, Kolkata is your home away from home, situated right in the heart of Kolkata, with most Corporate Houses, Shopping Malls and sight seeing, in and around us. This intimate and exclusive hotel consists of 72 boutique rooms and 14 conference halls, excellent in exceeding expectations with continued commitment to service and fine attention to details.


Hotel Highlights & Location
Area Attractions

» An oasis of joy and comfort at the heart of the City of Joy
» Airport pickup can be arranged at an additional charge.
» A host of culinary delights on offer.
» 20 kms from the airport.
» 5 kms if you arrive by train.